In year one we have 26 lovely children - 10 girls and 16 boys!
Spring Term
Trip to the kirkstall abbey house museum
On Tuesday 20th March year 1 had a brilliant afternoon at the abbey house museum. We had a workshop learning about 'toys through time' and a chance to look around the museum.
St patrick's Day
Year 1 had a fantastic day celebrating St Patrick on Friday 16th March. We started the morning off with an assembly to the whole school and our parents. We all did a brilliant job reading our lines, performing our dance and singing our Irish blessing. Through the day we had lots of fun activities to do, here are some pictures of our day:
A traditional irish blessing
visit to the library
On Friday 9th March, Year 1 had an exciting visit to the library. We had a story read to us before learning how a library works. We were then able to choose a book each to bring back to school.
In English this term the big question is: 'Where do and did the wheels on the bus go?' In English we are looking at the book 'The Naughty Bus' by Jan and Jerry Oke. The Naughty Bus gets up to lots of messy things . We even had a visit from him in the classroom - we made sure we reminded him of our classroom rules though!
We are now looking at the book 'Katie in London' by James Mayhew.
RE
In RE this term we are learning about families and the different celebrations families have in the church. We learnt about the story of 'Jesus in the Temple', making some 3D pictures to show the story. Here they are:
We are also learning about Following Jesus. We learnt about how Jesus found his disciples.
Maths
Our maths learning this term has us looking at addition and subtraction and numbers to 50 (and beyond!).
Science
This term we are learning about materials. We know a material is what something is made of.
We have looked at the different materials around us and thought about why things are made of different materials. We decided paper wouldn't make a very good bus stop!
Our year 1 tree
We are so excited every time we go to see our Year One tree we have adopted. We looked at how it has changed from September - It was very different to last time we visited.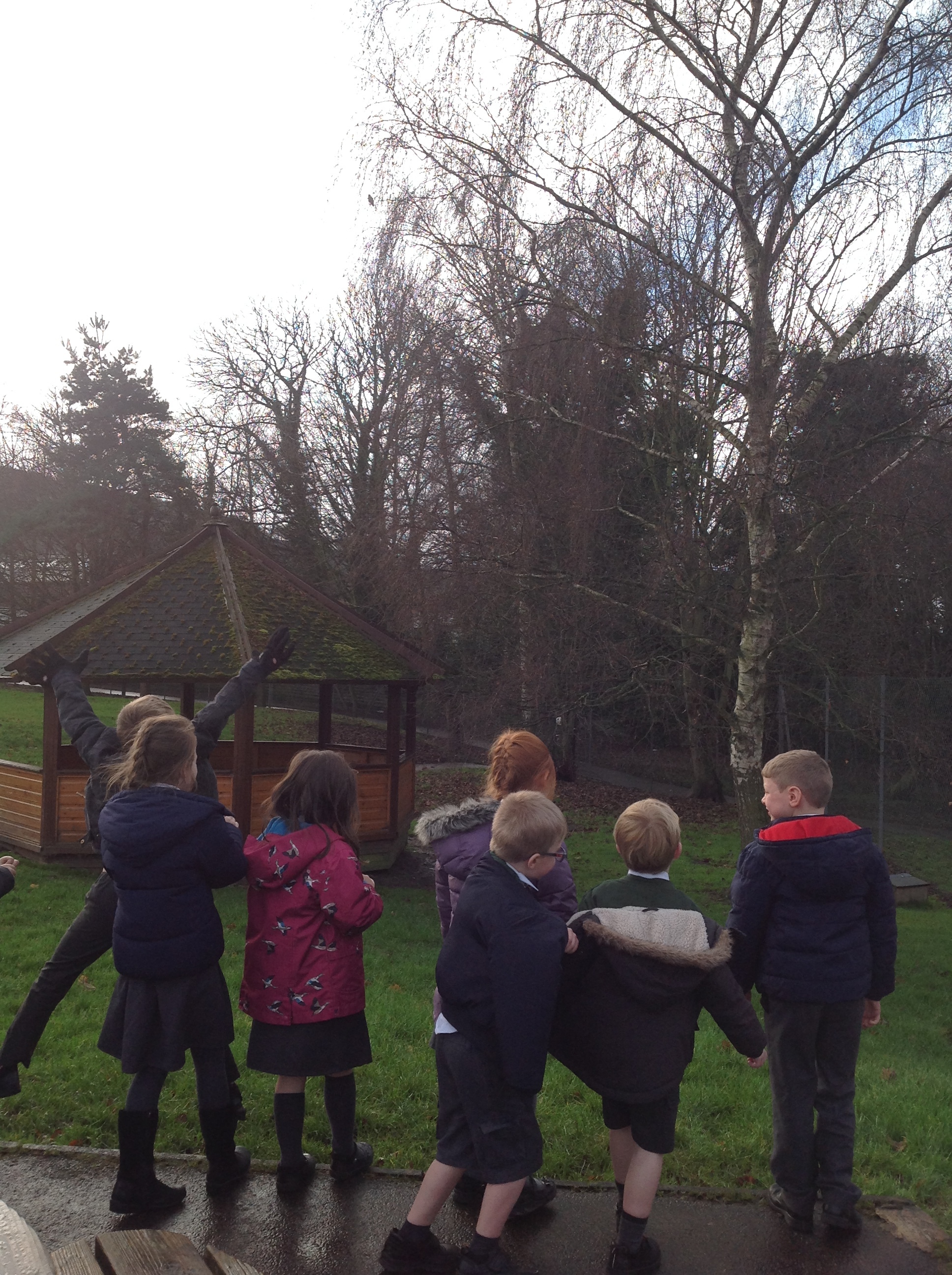 Space week
What an exciting topic week! This week we all visited space. We looked at all the different planets in our solar system - and even made our own big pictures of the solar system.
A planetarium visited our school which was very very exciting. We stepped foot inside and got to visit some of the different planets and their moons. We were shown all the different star constellations in the sky - there are lots of animals up there!
We made our own class rockets out of bottles to be sent up into the air using water.
Mr Wright brought his telescope in, he told us all about star gazing. He even let us have a look through it.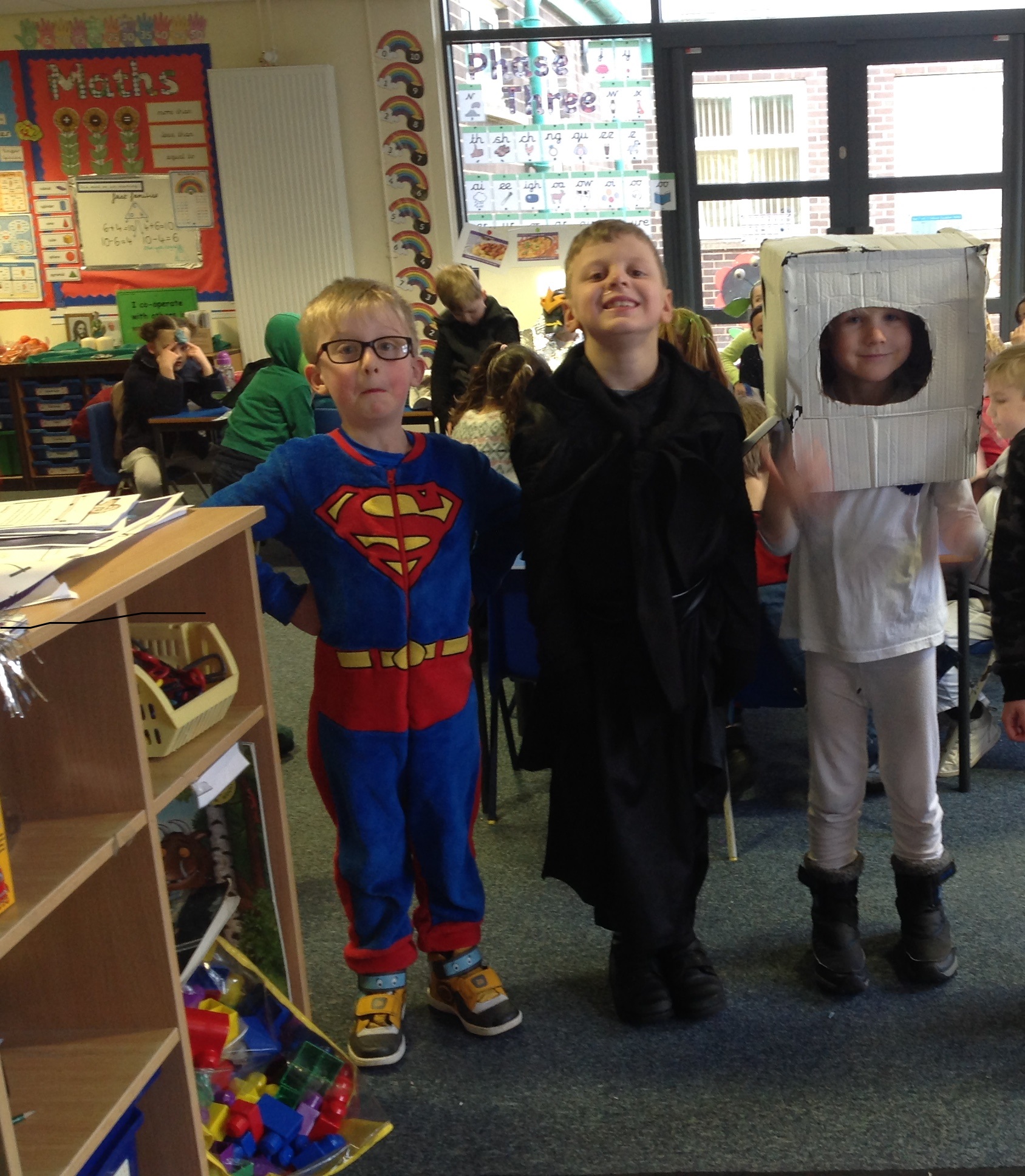 ART
We enjoyed learning how to paint with water colour paint in art - here we are testing our techniques:
We enjoyed getting crafty and making mothers day cards in March!
History
This term in History we are looking at the History of toys. We thought about our own favourite toys and how they might be different to our Grandparent's favourite toys.
Autumn Term
English
This term the big question is: 'Why can't a meerkat live in the North Pole?'. In English we have explored the book 'Meerkat Mail' by Emily Gravett. Year One have loved learning all about meerkats, and even meeting one - our new class friend Sunny!
Maths
Year 1 have been super busy in their maths learning this term! We have looked at numbers up to 20, addition and subtraction and 2D and 3D shapes.
Here's a few pictures to show the work we've been doing:
Science
This term we have been looking at animals including humans. We looked at different types of animals and what they eat. We also looked at what kinds of animals we'd like as as pets - we didn't think a lion would be a good idea!
Senses
We enjoyed our lesson learning all about the different senses.
Christmas tree festival
Year one had a lovely morning visiting the Otley Christmas Tree Festival. There were some lovely christmas trees to look at. We ended our visit with a few carols.
Otley Science Show
Wednesday 8th November 2017
KS1 had a fun filled morning visiting the Otley science show. They learnt all about different birds of prey and even got to hold some!
Heroes Week
Monday 16th October 2017
During Heroes week we focused on 'People that help us'. We had a visit from two nurses, firemen and a policeman. We also has a visit from some Guide Dogs and learnt about how charities help those in need.
African Artwork
Year 1 looked at different sunset images and decided to create our own! We looked at the shape of different animals and trees to create our silhouettes.
Our Year 1 Tree
In year 1 we have adopted a tree in the playground as part of our seasonal changes topic. We are excited to see how it will change through the seasons!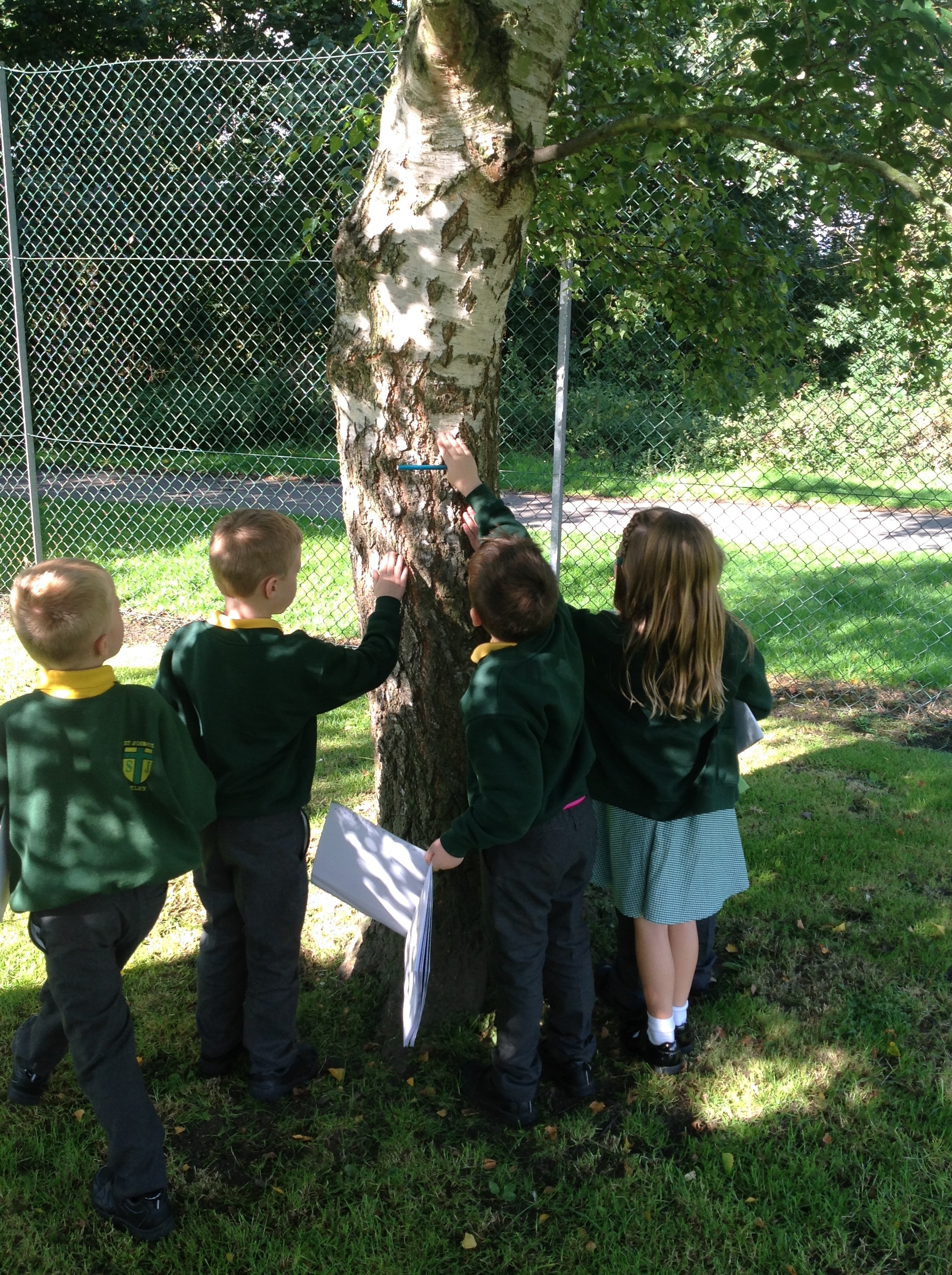 Macmillan Coffee Fundraiser
Friday 29th September 2017
Year 1 had a tasty afternoon eating cakes and drinking juice all in aid of Macmillan Cancer Support. We had a great time catching up with our year 5 reading buddies.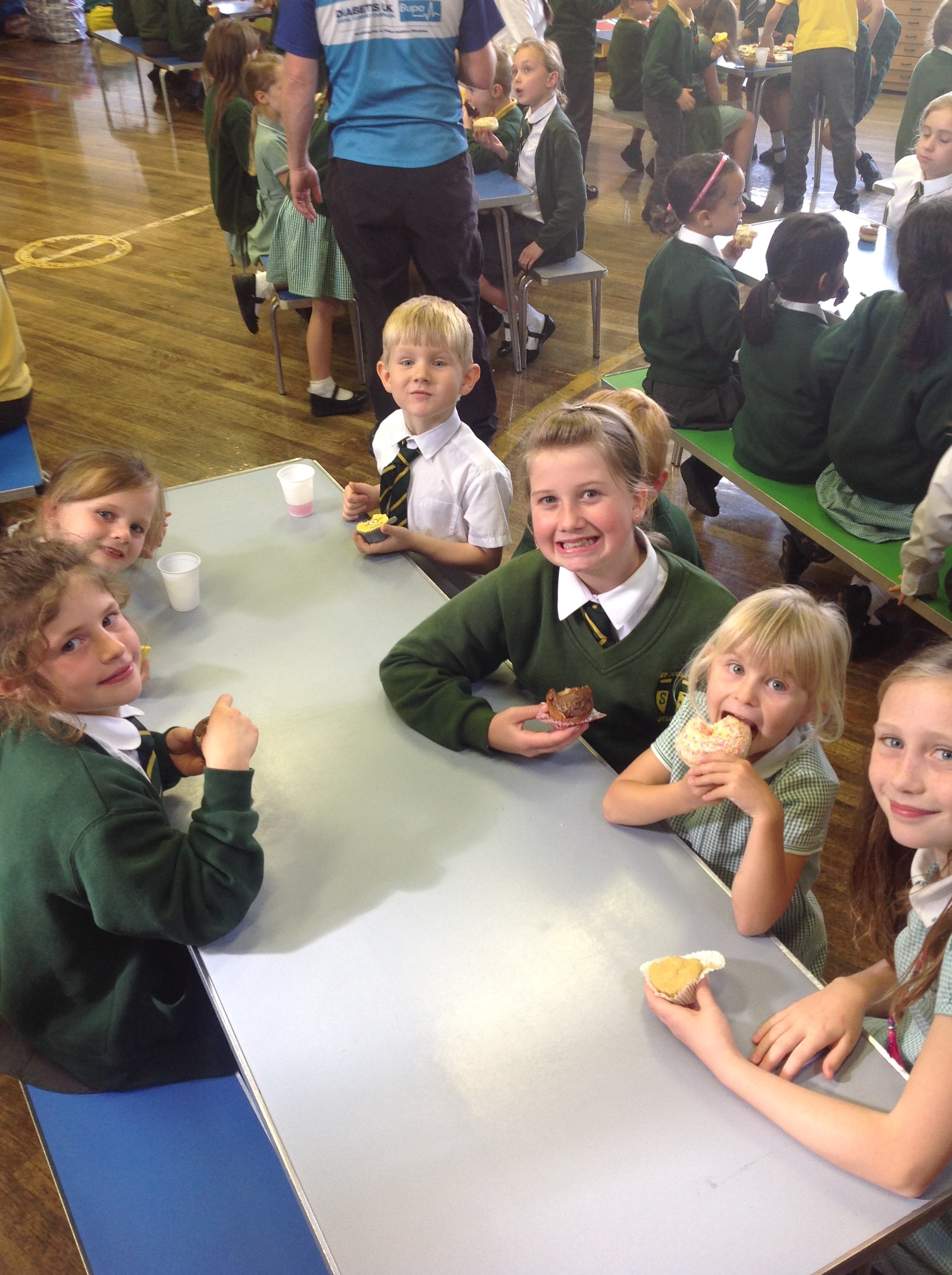 Our First Week
We are all excited to be in Year one with Miss Chappel, our new class teacher and Mrs Deyes who helps us every day with our work.
We have all been very welcoming to the 5 brand new children in our class and hope they enjoy St Joseph's as much as us!
We are all settling well into our new classroom and getting stuck into year one learning!
We learnt about our class Saint this week - St Patrick. Come see our display board outside our classroom and look at some of the interesting facts we found out about him, and see the beautiful shamrock collages we made.
This week we also met our year five reading buddies, which we were all super excited about, year five too! Our buddies will listen to us read or read one of our favourite stories to us. We hope we can show year five what amazing readers year one are!
PArent information
All paper reading books are changed on their given day. Your child will be allocated 2 books to read over the week. Please make sure your child's reading books are in school with them every day.
Alternate English and Maths homework will be sent out on a Friday and collected in the following Thursday. The children will be given a homework folder to keep this in.
Spellings will be sent home on a Tuesday and tested in class the following Tuesday morning.
PE days are a Monday and a Wednesday. Please make sure your child has their PE kit in school on these days.
Miss Chappel