In year 2 you will find:
30 fantastic children
Miss Hulbert is our Class Teacher
Mrs Russell is our Teaching Assistant
Alfie is our class puppet who enjoys weekends with our star of the week.
In our classroom we are very lucky to have lots of space, a role play area, computers, a book corner and lots of resources and working walls to help us learn.
The Curriculum
Here is our Long Term Plan for the year.
Summer Term
Here is our Summer 2 newsletter
Summer Term 2 Topic week Sports
It was definitely a very sporty week at St Joseph's. We started the week running half a mile towards our journey to Rio.
We danced the Samba and took part in Taekwondo
KS1 learned about a country in Europe. We learned Heads, Shoulders, Knees and Toes in Polish and tried to learn the Polish national anthem but this was very tricky. Here are some pictures of our opening ceremony.
There was still time for lots of writing so we wrote a non-fiction report all about the Olympics and wrote instructions to make a blow football game which we made in DT.
English
This half term we are reading extended stories by Roald Dahl. First we wrote a character description of the BFG. Next we acted out some new tricks for Mr and Mrs Twit to play on each other using freeze frame drama and turned them into a new chapter for the book. The tricks included fizzy drink flying in the air, a whoopie cushion, lots of disgusting things hidden in pies, a hose pipe that turned into a snake and Mrs Twit blasting off into space.
Fun Time Friday
We decided to have a fun Friday after all our hard work doing so much writing. The day started with a game of rounders and then we had a carousel of activities: making a roly poly bird, making Mr Twit biscuits, playing board games and using the I pads.
Science
This half term we are learning about the human body and how to keep our bodies healthy. We had great fun working out where all our organs are and what they do.
Skipping Festival
Well done to Year 2 for improving their skipping skills and demonstrating these at the skipping festival. Everyone tried their best, did fantastic skipping skills and showed wonderful team work.an We won lots of bronze and silver awards and one gold.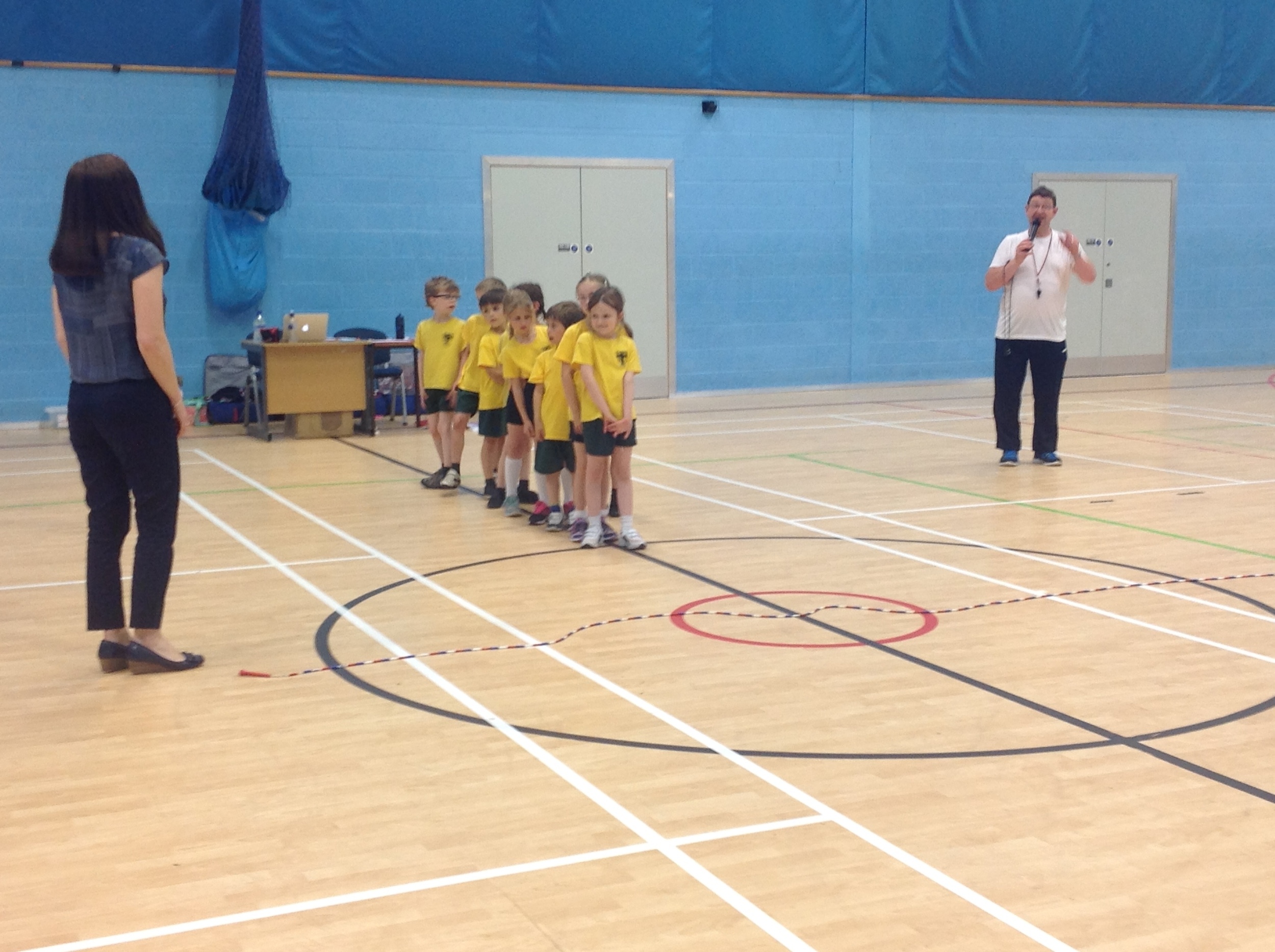 Sports Day
The half term got even more sporty with sports day.
Summer Term 1
Here is our Summer 1 newsletter.
Summer Term 1 Topic Week Animals
The summer term began with our animal topic week. We started learning about animal classifications and how they are adapted to their habitats. We had a visit from Sam's Safari and held some unusual animals from around the world. Our favourite was the African white hedgehog.
Next we compared animals from England and Africa. In art we created African art and made African animals out of newspaper and modroc.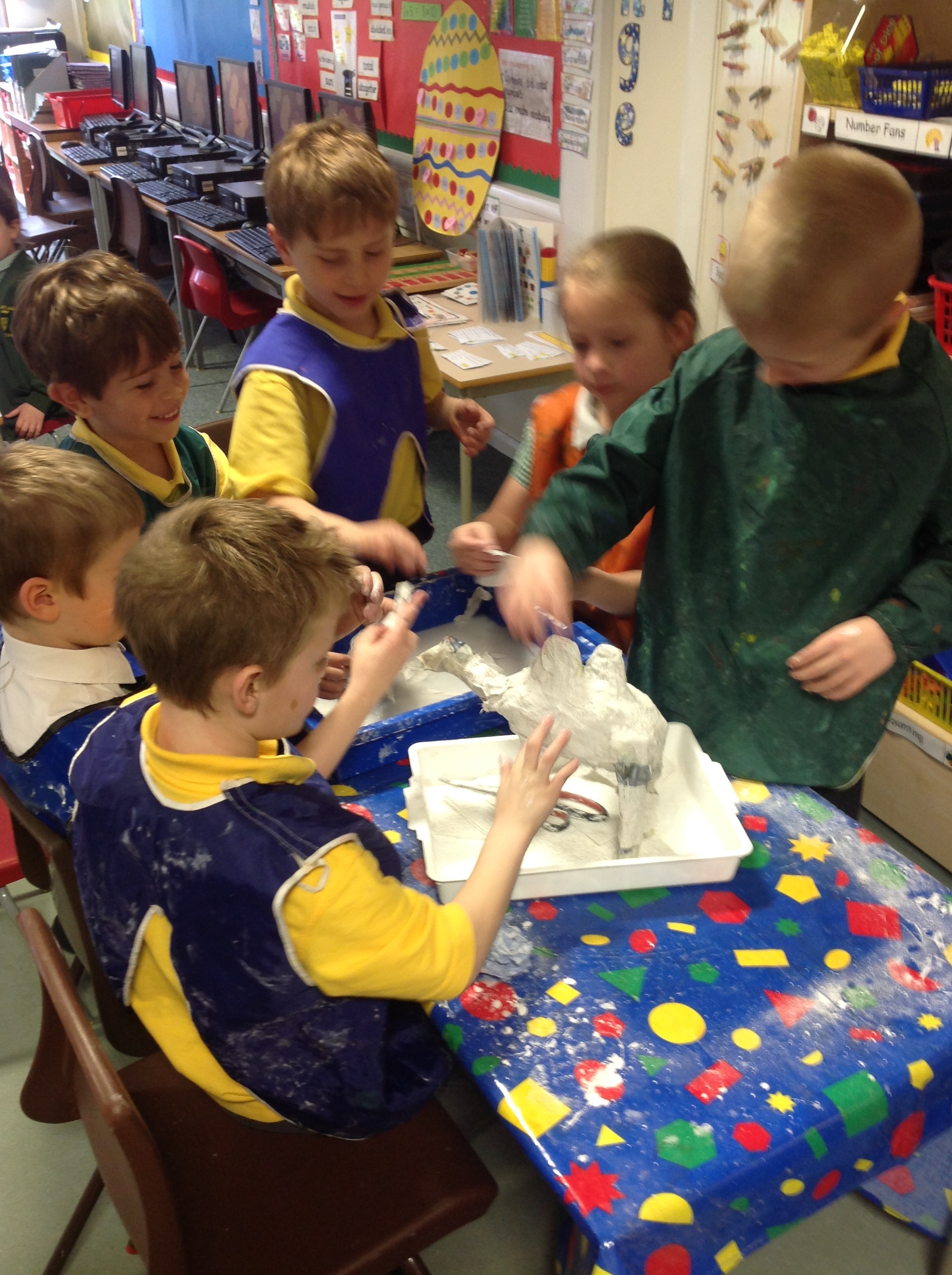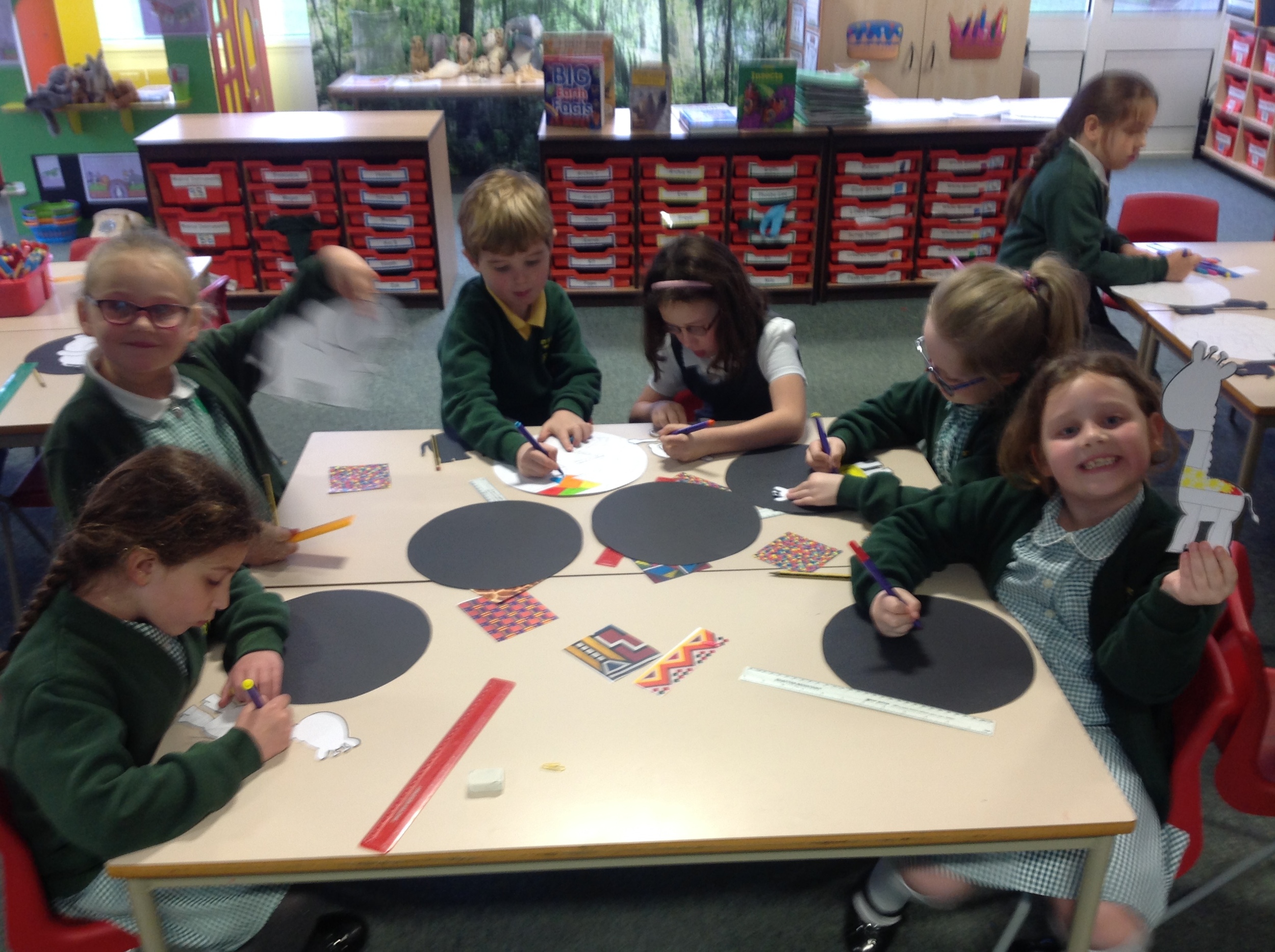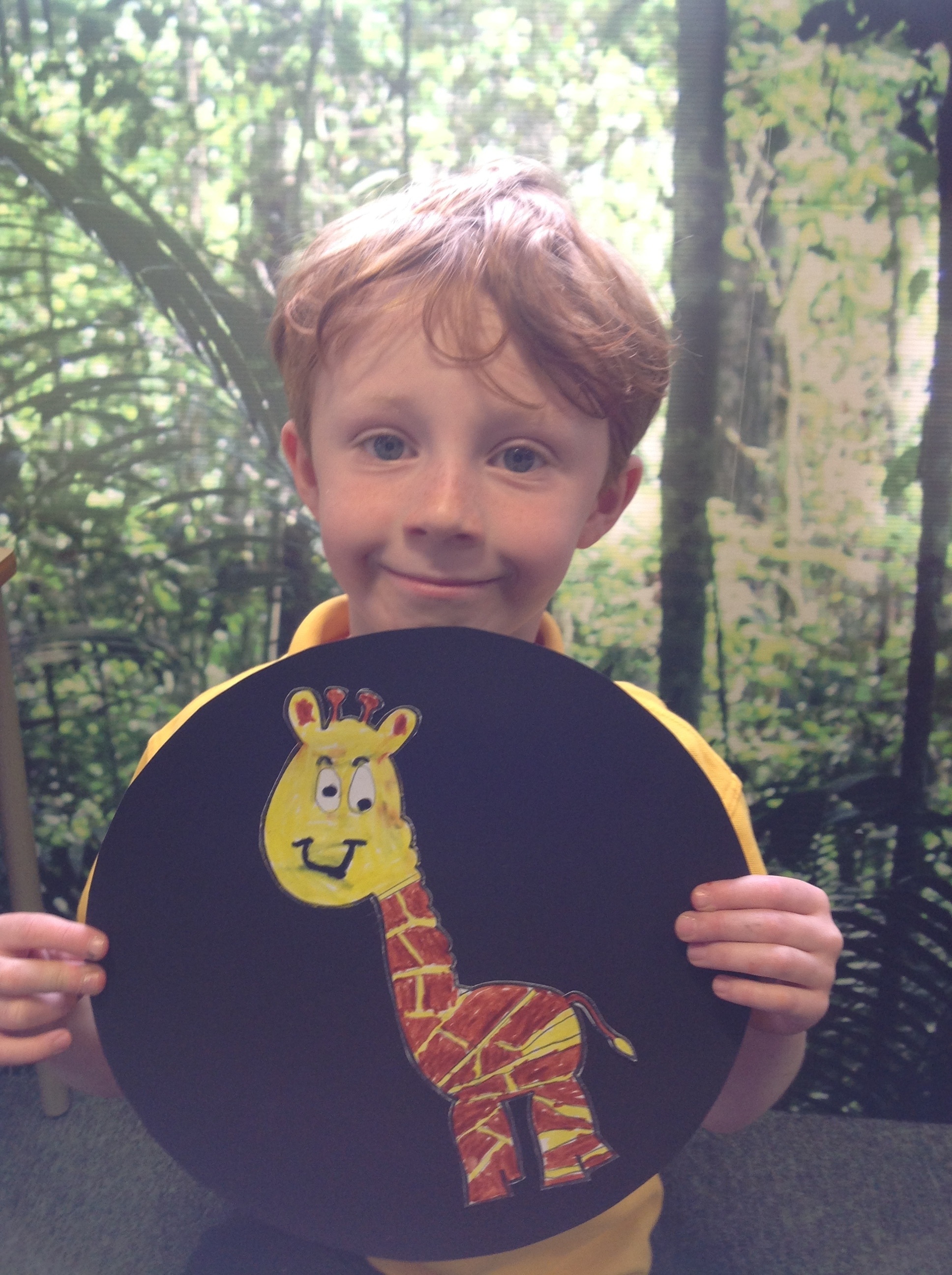 We pretended that there was a new wildlife park coming to Leeds! We created and wrote adverts using powerful words, exciting sentences and commands to attract lots of visitors. Here are our adverts.
We also watched a science show which reminded us of lots of scientific vocabulary about living things.
In topic week we still had time for lots of maths including animal position, direction and movement and safari word problems. We also began writing stories about endangered animals based on Oi Get Off our Train by John Burninngham.
English
After doing lots of writing in topic week, we continued with our animal theme and wrote persuasive letters to Mrs Knight to ask if we could help the endangered animals in the world by adopting an animal with WWF. The letters were so persuasive that Mrs Knight said yes and we voted to adopt a leopard. One of the letters even said that Mrs Knight would have to do a forfeit if she didn't say yes!
We wrote recounts about our school trip and then became newspaper reporters writing newspaper reports about events that had happened at a wildlife park.
Book Fair
Thank you to everyone who supported our book fair. Book fair sales were a fantastic £713 which means that we will be able to buy books to the value of £356. A really big thank you to the parents who helped too.
RE
St George's Day
Our class Saint is St George so we celebrated St George's day a day early as the 23rd April was a Saturday. We performed poems, learned about Saint George, learned how to Morris dance and enjoyed afternoon tea.
Pentecost
We learned lots about Penetcost for our assembly where we shared a poem about the story, sang a song about the fruits of the Holy Spirit and explained how we showed these gifts.
Pentecost Party Day was fun. After a wonderful Mass we made a card and created pontillism art to describe what we thought the Holy Spirit was like. The day ended by eating Penetcost coloured fruit.
PE Multi Skills Festival
What a super afternoon we had at the Year 2 Multi-skills festival at Prince Henry's Grammar School. All the children showed excellent team work, fantastic sporting skills and dancing! Well Done everyone.
This half term we have been doing lots of practical maths but also trying to work out maths questions and problems without apparatus to help us.
Our Trip to Yorkshire Wildlife Park
We had a very exciting trip to Yorkshire Wildlife Park. We were very lucky because the sun shone all day. During the day we learned so much about lots of animals, watched animals being fed and listened to ranger talks, enjoyed a workshop about habitats where we handled animals and even had a little time to play on the adventure playground.
Here are a few of the animals that we saw.
We were afraid of the polar bears!
It was so funny when the giraffes did the conga.
We enjoyed a fantastic workshop all about habitats where we played games and handled some unusual animals.
My feet are not as big as a polar bears.
My head is a different shape to a tiger and a polar bear.
Did you know camels molt?
Science
This half term we have been learning about plants and animals.
We conducted a scientific investigation about how bean plants grow under different conditions to understand what they need to survive.
Next we learned all about animal life cycles including butterflies, frogs and chickens. We watched how the chrysalis was formed and then after about 7 days out popped our butterflies and we let them out into the world. We even said some very thoughtful prayers for our poorly butterfly.
It was very exciting when the baby chickens from reception came into our class and we were able to hold them.
Next we thought about which habitat living things preferred so we collected mini beasts and made choice chambers.
At the end of a very busy half term we enjoyed ice creams to celebrate.
Spring Term
Here are our Spring Newsletters
Spring Term 2 Topic Week Superheros
We started by thinking about how everyone is different and how we are all special superheros. Then we decided what we would do if we were a superhero and what superhero powers we would have to make a difference. We wrote descriptions of our heroes and turned these into comic strips and animations using the I-pads.
In topic week we did some fantastic superhero moves.
We were very lucky to have author and musician Andy-Craven Griffiths in school for a poetry slam workshop. Here we are performing poetry. Mrs Choma had a go at rapping too!
RE
We celebrated St Joseph's day with a whole school mass. After Mass we made a cross with St Joseph facts and a special card. The afternoon was lots of fun watching films and eating crisps.
We enjoyed pancakes on Shrove Tuesday and thought about what we were going to do or give up for Lent. Here are some pictures of our Palm Sunday assembly in Holy week.
After the whole school had retold the Easter story during holy week we took part in the stations of the cross activities in the hall. This was a reflective time when we thought about what happened at each station and the important messages and we prayed together.
Here are our Easter cards and Easter baskets
History
We continued learning about people who have made a difference, especially Rosa Parks and Florence Nightingale. We got on a bus and pretended to be black and white people on the day Rosa Parks stood up for what was right. We thought about why Florence Nightingale wouldn't give up and the difference she made. To conclude our history topic we decided WE were going to make a difference and then did it! Some of us thanked the dinner staff for our delicious lunches. We asked the office if we could help with any jobs, thanked our teachers and Mrs Knight for different things and made an effort to find a new friend to play with. We even showed Mrs Choma how much we love maths. It felt wonderful making a difference.
PE
Our skipping workshop was such fun. It is very difficult when you start but we have all agreed that we are going to persevere, keep practicing and not give up. We are going for gold again!
Maths Homework
Our homework in Spring Term 2 was about having fun with maths. Here is some of our amazing homework!
We have been learning about time and we decided to see what we could do in one minute. We then turned this into tally charts and block graphs and answered questions about our data too.
English
After writing superhero character descriptions and making comic strips, it was World Book Day. We dressed as our favourite book characters, wrote book reviews and described our character.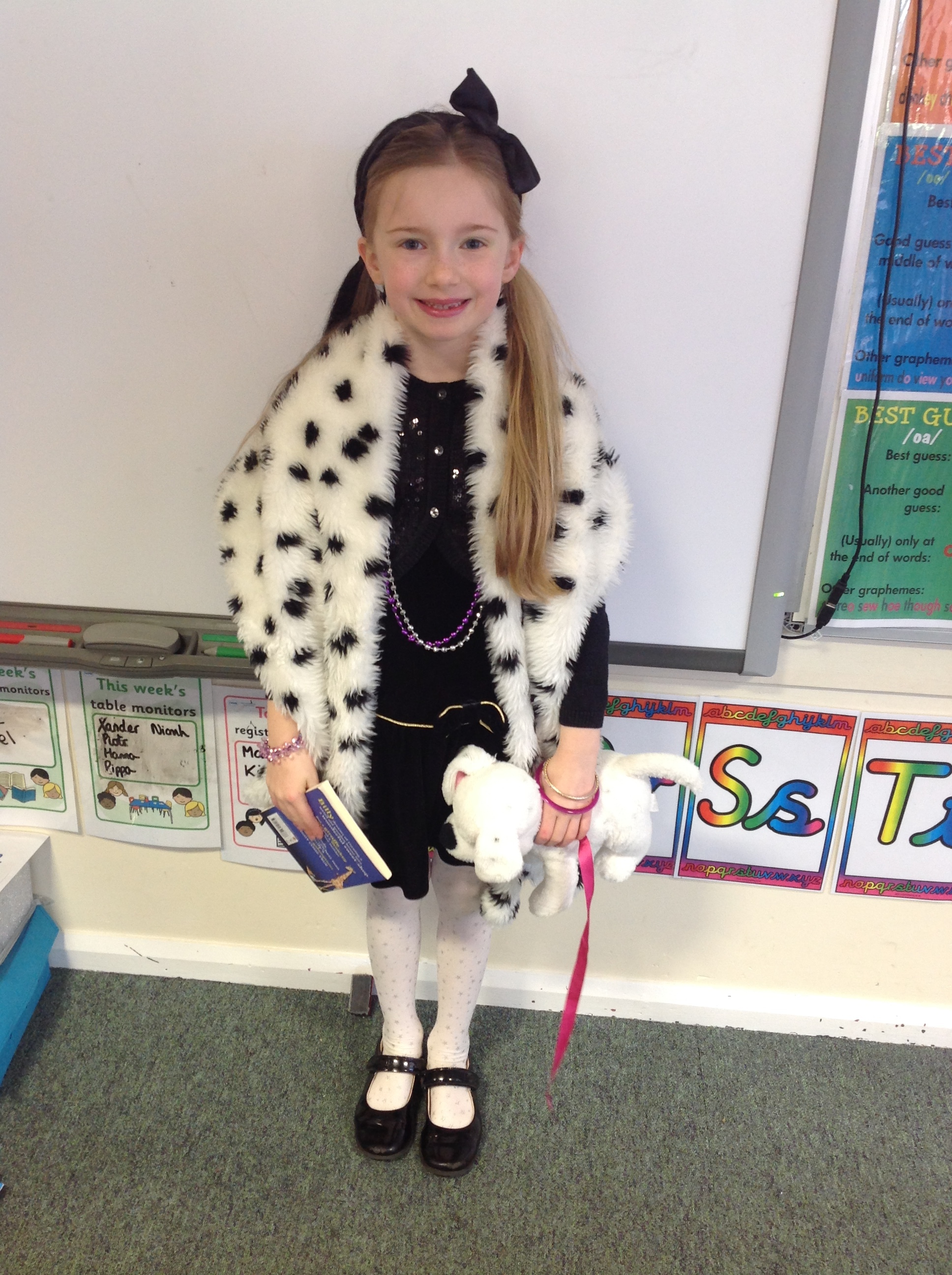 We retold different stories from other cultures using puppetry and drama including Hansel and Gretel, Handa's Surprise and Baba Yaga and the black geese.
Spring Term 1 Topic Week Food Around The World
We learned all about England, Spain and Poland. We set off on our travels on St Joseph's aeroplane. The cabin crew gave out instructions and refreshments and the pilot flew around the world. It was a bit of a bumpy landing.
For England, we looked at how different parts of the UK have traditional food and made maps showing where food comes from. We set up a cafe where we could have afternoon tea and made scones and mini victoria sandwich cakes. We even tasted Scottish, Irish and Welsh food too.
For Spain, we learned to speak Spanish, made a non fiction book, made castanets and performed traditional Spanish dancing in our fiesta. We made a yummy paella and churros.
For Poland, Hanna's mum visited our classroom and we made Polish apple and cheese biscuits and tasted lots of interesting food. Thank you for helping us to learn about Polish food.
Then we set up our International cafe and we visited all the cafe's around school.
History
This term we have been learning about people who make a difference and we started by learning about the Queen. We thought about what we already know and learned lots of new facts. We wrote non-fiction reports, made a family tree, learned all about the queen's coronation and used IT to make a power point. Here are some pictures of our coronation and our role play area. ADD PHOTOS
English
In English we used freeze frame drama to retell our own fables.
Our homework this half term was to have fun with spelling and learn the Year 2 common exception words. Look at some of our amazing homework. We used the children's crosswords, word searches and puzzles to continue learning these words in class.
Maths
Lots of practical methods are helping us to learn more difficult calculations. We also learned lots about measurement: capacity, weight, length and temperature.
A Miracle in Town 2015 Christmas Performance
The children were amazing! Fantastic speaking, singing and acting by everyone to tell our special Christmas story. Thank you to all the parents for providing wonderful costumes.
Class Newsletter
Here is our class newsletter for Autumn 2. See newsletter for key dates.
Topic Week - Celebrations
We started this half term with our whole school topic celebrations. In Year 2 we learned about festivals of light.
Bonfire Night
We started learning about Bonfire Night, retelling the story of the gun powder plot and pretending to be Guy Fawkes. We wrote wonderful diary extract and created firework pictures using paint in Art and Dazzle in ICT.
Diwali
The children enjoyed retelling the story of Rama and Sita and singing the demon and monkey songs. It was especially exciting when Laskshman shot Ravana with a bow and arrow! Great acting!
TOPIC - Let's Explore
We finished our topic learning all about buildings in Otley and discovered where Dora the Explorer and Explorer Bear would like to visit. We had planned to walk around the town but Otley flooded! Instead we used the visitor guide and websites on the I-pads to discover Otley. We found lots of interesting facts and created beautiful artwork using pastels.
Homework
Take a look at some of our fantastic homework about Otley at Christmas and the Christmas story.
Anti Bullying Week
The theme of Anti Bullying Week this year is make some noise so there is no bullying anywhere. We decided what we were going to do and really MADE SOME NOISE!
English
This half term we learned traditional stories with a twist, wrote character descriptions of Maximus using ambitious vocabulary and wrote a diary extract pretending to be Maximus. One afternoon we watched The Snow Child at Otley Courthouse and this inspired us to choose even more exciting words in our writing.
Grammar has been a big focus in writing. We have remembered some of our rules by using actions.
Continuous / Progressive Past Tense
Continuous / Progressive Present tense
We have lots of spelling rules to learn in Year 2. Here we are learning plurals.
We finished our term writing about how Father Christmas delivered the last present to Harvey Slumfenburger, the little boy who lived at the top of Roly Poly Mountain. You would not beleive how he travelled through the snow! The children described his journey, on a zip wire, rollerskates and even a hot air balloon.
Science
We continued to learn about habitats. To understand food chains and we pretended to be grass, grasshoppers, frog and owls. It was easy to see what happened if the food chain was broken. Some creatures died and some left to look for a new habitat.
Autumn Term 1
Here is our class newsletter for Autumn 1. See newsletter for key dates.
Geography and History
Our topic this term is Let's Explore. We launched our topic with an expedition with Explorer Bear. We have started to learn lots of map reading skills including creating a key, using compass directions and recording directional language.
Christopher Columbus Day Monday 12th October
We celebrated Christopher Columbus Day by making Native American crafts.
RE
We started our year learning about our Class Saint, St George. We wrote a very long class poem, made dragons and learned lots of facts and stories about St George.
In our class assembly we thought about how special we are and how important it is to tell others how special they are too. We talked about how we can be the best we can and let our little lights shine every day.
English
Reading
Please ensure your child completes all their activities for their reading books on www.activelearnprimary.co.uk Grammar homwork will also be allocated on Grammar and Spelling Bug on the same website. Passwords are in the childrens' reading records.
Writing
We started the year learning about the legend of the Lost Island of Lyonesse. We received a letter from a girl called Leonora who lives on the Isles of Scilly. She found a Genie who had been trapped in a bottle for 2000 years and she wanted the children's help to find out what he had done which was so bad! Year 2 think that it may be why the island sank! We have written a letter to Abdul using different types of sentences to see if he will tell us the truth. We are waiting in anticipation for a reply.
The story was shared using drama
We received a letter back from Leonora letting us know that Abdul admitted the truth! He had kept all the treasure from the island to himself and a witch had cast a spell which caused the big storm! The children made books about how to be the best you can be and sent them to Abdul.
We imagined that the Lost Island of Lyonesse had risen out of the ocean. Each island had an interesting interpretation of what the island would be like in 2015.
Next we read Once Upon an Ordinary School Day. The ordinary day was retold using story mapping and actions. Music was used to inspire creative thinking just like Mr Gee did in the story. To encourage pride in our work, the children became writers and illustrators making pop out books about the ordinary boy's extraordinary day.
Science
In science we are learning about living things and habitats. We can all use MRS NERG to help us remember the life processes. We thought of lots of different habitats and investigated around school. We made small creature habitats which had a swing, sees saw, comfy beds and even lavender. The small creatures in the school grounds will be very happy!
PE
We had lots of fun playing tennis with a tennis coach. It was quite difficult to hit the ball over the net.
Music
Gospel Touch gospel choir visited our school. We enjoyed an assembly, singing warm ups and singing workshops.
Homework
Look at our fabulous homework. We decided where we would like to explore.
I explored space.