Good luck Y6 - may all your dreams come true
Here are some of Learning Log homework on the Rainforest
Year 6 re-enacted the Crucifixion as part of Holy Week

Judas plots to betray Jesus with the High Priest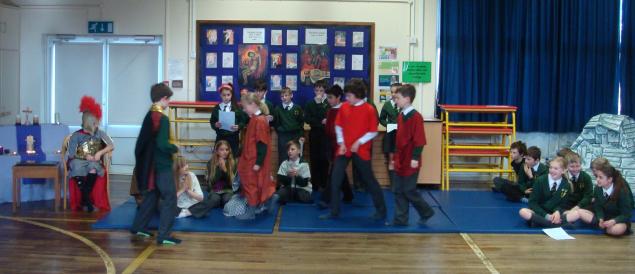 The High Priest questions Jesus
Jesus is handed over to Pontius Pilate
The crowd choose to free Barabbas over Jesus
Jesus is condemned to die.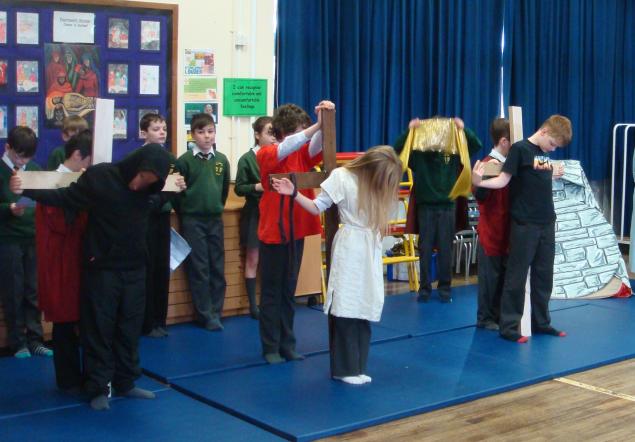 Joseph of Arimathea removes Jesus' body
Jesus is placed in the tomb
We're excited to get going!!!
During Faith Fortnight we learnt about the Muslim Faith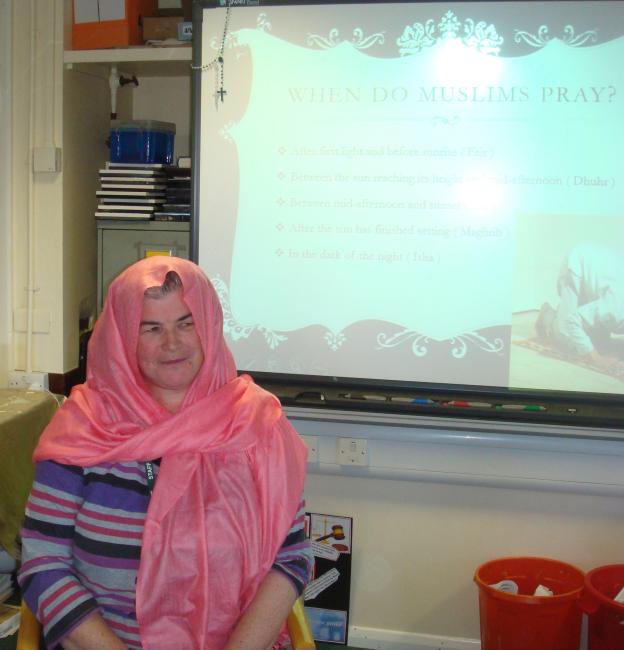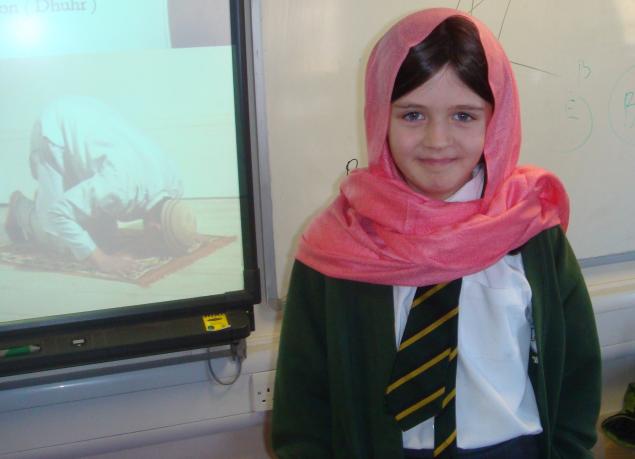 Some of our artwork and story writing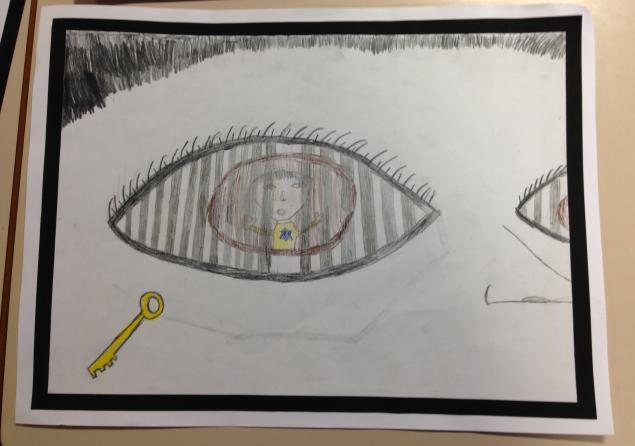 Our Class Saint - St Therese of Lisieux
At the start of term we learnt about our class saint - St Therese of Lisieux. She was born in Alcenon in France. St Therese believed little ways or acts to show our love for God were as great and powerful as grand gestures. On October 1st we celebrated her feast day in school.
What a performance!
The Circus came to St Joseph's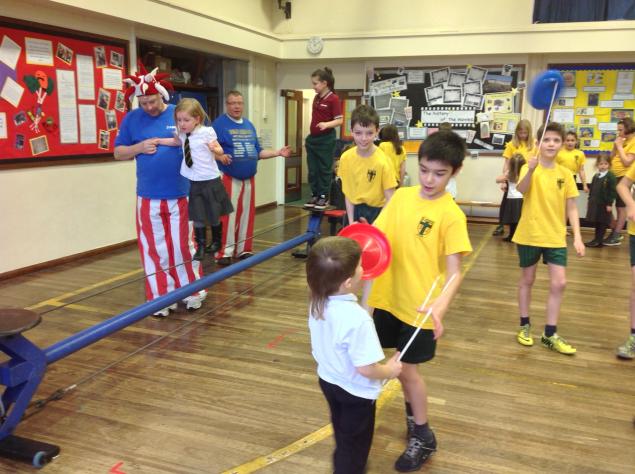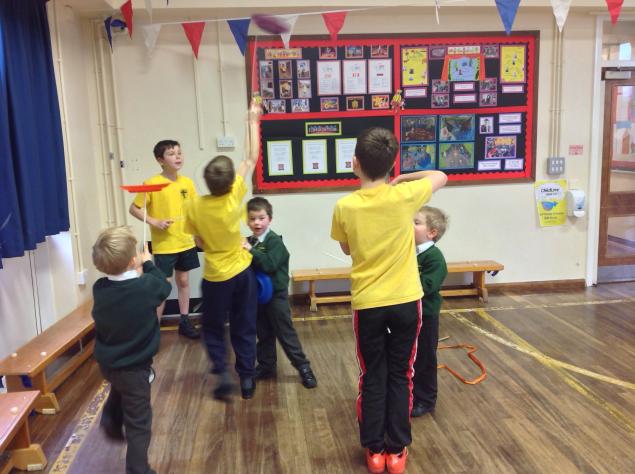 Science
Our topic this term is Light and we have been learning that light travels in straight lines, how shadows are formed, about different light sources and how the eye works.
Mystery and Intrigue
CSI St Joeseph's Otley
Valuable laptop stolen from local primary school!
On Thursday morning the Year 6 classroom at St Joseph's was cordoned off due to an assault on the cleaner the previous night. The cleaner had been attacked from behind. When he came around it was discovered that a valuable Apple MacBook had been stolen. He was taken to Otley Hospital for a check up. However, he was unable to help the police with their enquiries as he did not see the assailant until it was too late.
CSI Otley was called to the crime scene. Various evidence was collected from the cime scene and taken to the lab for analysis. After a series of tests and later a confession, the cleaner admitted staging the crime to steal the laptop to sell. He was cautioned by the police and taken to the local police station.
Reported by J Blackburn
See the CSI at work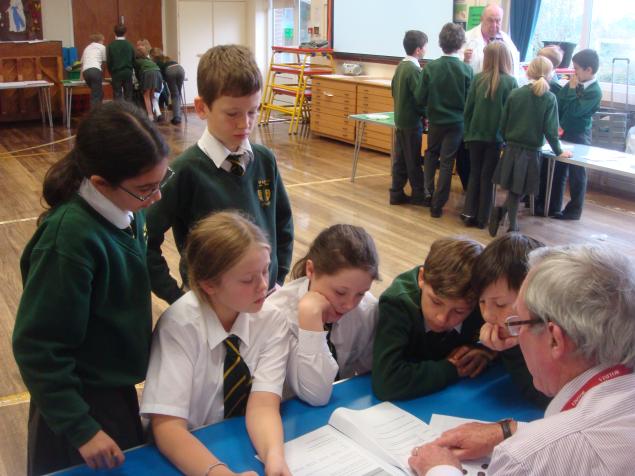 Calculating the time of the crime
Measuring the size of screw driver used to prise open the draw
Identifying handwriting left behind at the scene
Mystery Hunt
As part of Mystery Week, we had to use clues to find letters that made a phrase. The phrase then led us to our next task. We had great fun!
The Start
Angel and Jessica - taking it seriously.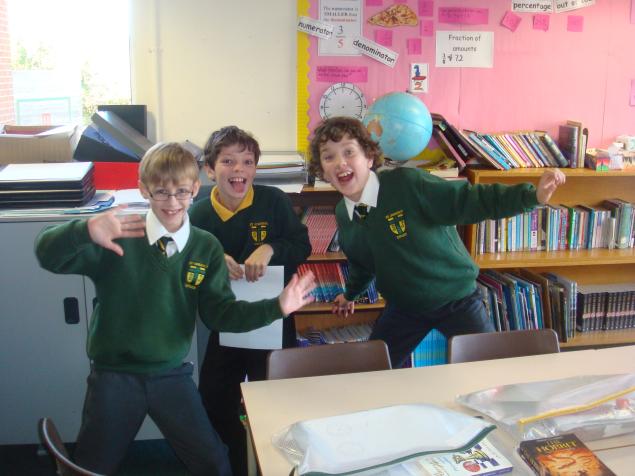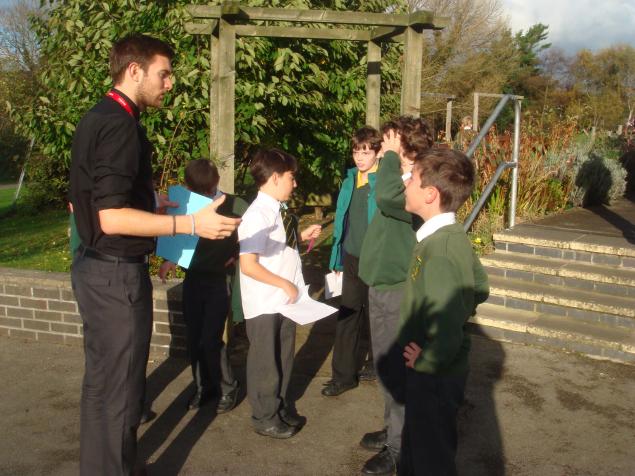 We don't know where to go next Mr Kilner!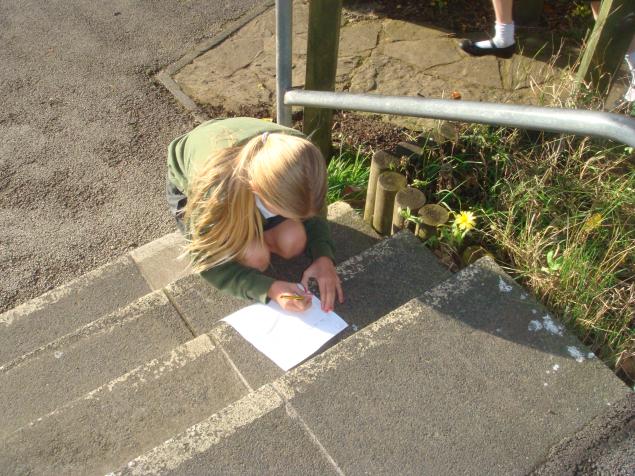 Yes we solved it! Now visit the TARDIS
Our mystery character was Guy Fawkes. We then had to research facts about Guy Fawkes.